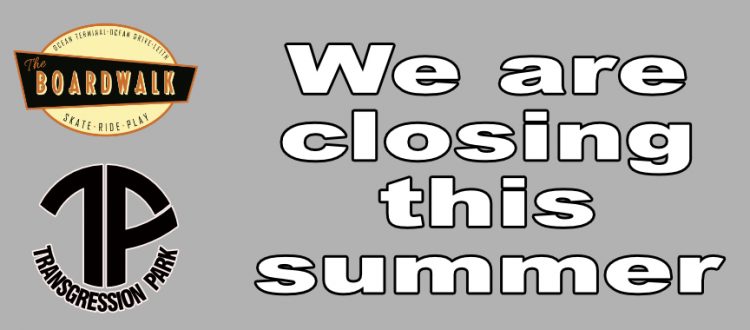 After 6 fantastic years in Ocean Terminal the time has come for us to move on.
We will be closing our doors on Sunday 30th July 2023. Until then our regular sessions and classes are still running as normal.
Every one of us here at TP/Boardwalk would like to thank each of our wonderful customers for making this our most successful project to date. All of you have helped create a unique community space that is self sustained and not for profit.
We would like to thank the Ocean Terminal management and owners for allowing us to transform this former BHS store into a thriving community space and for all the support over the last few turbulent years. Without their support and vision none of this would have been possible.
This may be an end but it is not The End!
Transgression Park and Boardwalk will be back with a fresh project and we look forward to seeing you all there in the near future.