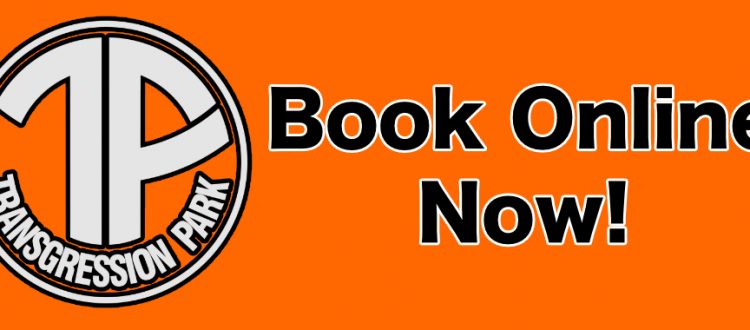 HOW TO BOOK ONLINE
From the booking calendar select the date of your visit. Todays sessions will show up first but you can zip through to a future date using the blue calendar icon at the top of the schedule.
Select the session time that you would like to visit. Read through the details of the session you are about to book, paying close attention to new Covid19 updates. Below this information you will see available ticket options.
Select the Initial Skatepark Entry ticket at £7. Add additional initial entries as required up to a max of 6 people per booking. Add any helmet or equipment hire required for each user. These tickets are now in your basket for checkout. ADD HOURS: These are discounted additional hours of Park time at £2. Due to current restrictions customers are limited to a max stay of 3 hours. To add additional Park time, after selecting your initial entry ticket, scroll back up to the session calendar. Select the next hour session time and add a Add Hour ticket to your basket for £2. E.g You would like to skate from 12pm to 3pm, add initial session ticket at 12pm, scroll back up to the calendar and click 1pm session, select an add hour ticket. Repeat in the 2pm session if you are staying for 3 hours, remember to add any equipment hire for these extra hours also if required.
Click the shopping basket icon at the top right of your screen to begin checkout. Ensure you are happy with your selections on this page and click Book Now.
Add your booking details and accept our Participant disclaimer and Covid19 policy as requested.
Check out securely via Paypal. There is no need to have a Paypal account you can checkout as a guest. If booking via mobile phone you may need to switch to using a PC/other device.
You will receive a booking confirmation email. When you arrive for your session please quote the name of the Lead Booker or your show your booking confirmation.