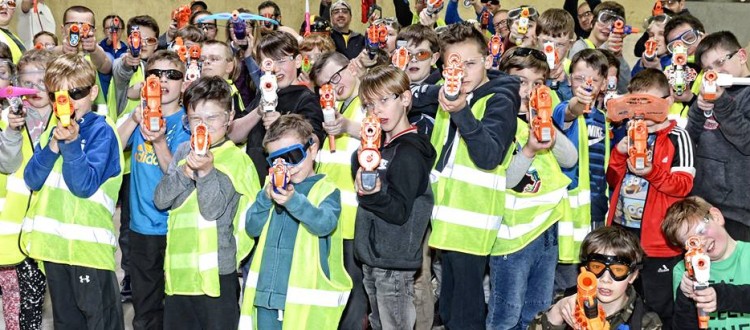 September at Transgression
September is here!!
The kids have to work extra hard this month with just one holiday… We will be open everyday with the following opening times:
Monday to Friday- Noon-10pm (Except Monday 19th Sep-We are open 10am-10pm) (Except Friday 23rd, We will close at 7pm for FDT)
Saturdays- 10am to 10pm (Except Saturday 24th, We will close at 7pm for FDT)
Sundays- 10am to 8pm
As you can see from the opening times we have 2 Foam Dart Thunder events this month. These will be back to back events following their massive success over the summer. Head to their website or Facebook for event details and ticket releases. The Saturday 24th event is already sold out!!!
Our wee shop space is nearly ready, Expect an announcement for opening dates very soon!!