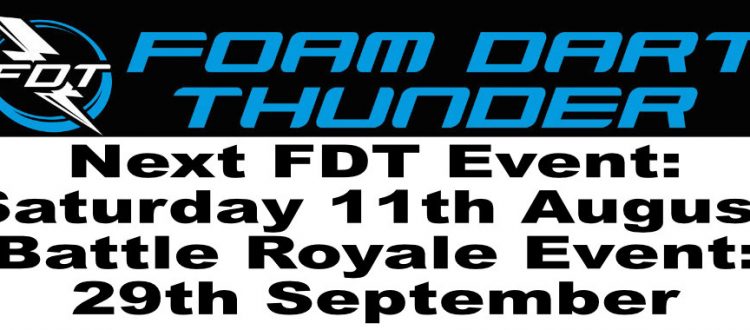 Foam Dart Thunder have even more amazing events lined up for the summer.
Transgression Park event is set for Saturday 11th August, Check out their event page for full details and ticket releases: Visit Page Click Here
Following from the massive success of "Terminal Infection" the FDT team have developed a brand new game based on Fortnite which launches on Saturday 29th September.
This event will be hosted by Ocean Terminal with Boardwalk being the base. Full event details and ticket releases can be found on their event page: Visit Page Click Here
To get the latest event news and special pre-release tickets be sure to visit www.foamdartthunder.com and subscribe to their newsletter.