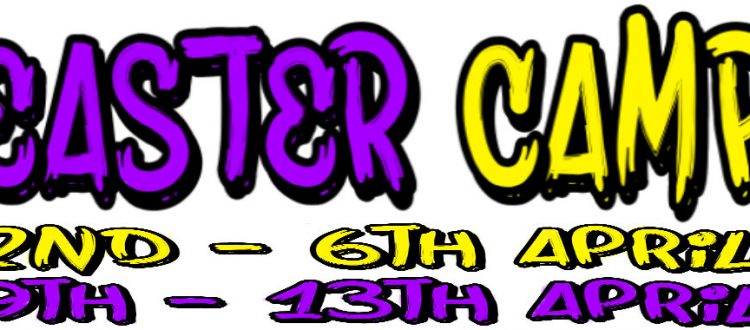 Easter holidays are upon us and we have a few special dates lined up for you.
Friday 30th March: Open from 10am-10pm to kickstart the holidays.
Saturday 31st March: Open from 10am-Noon for Under 13's, Noon-7pm for all.
Saturday 31st March: Foam Dart Thunder Event- "Terminal Infection 3"
Easter Camp is back!
Camp runs from Monday 2nd to Friday 6th and Monday 9th to Friday 13th April.
You can book a single day or an entire week, Spaces are available for 8 to 15 year olds. Full details here: Transgression Camps
Holiday Opening Hours
We are open from 10am everyday throughout the holiday break, Sessions are as below:
Monday to Sunday: "10am – Noon Under 13's and beginners session"
Monday to Saturday: "Noon – 10pm Open Sessions"
Sunday: Noon – "8pm Open Sessions"
Sessions begin and end on the hour every hour, We recommend arriving ten minutes before the session begins to allow time for completing consent form and getting kitted out.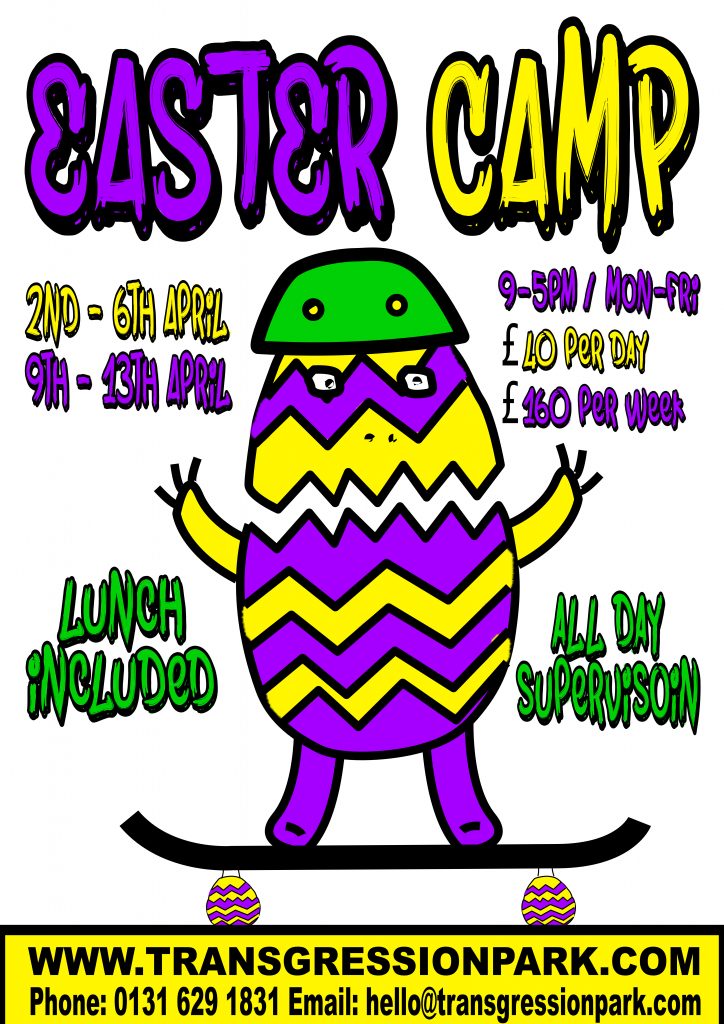 Skate & Create Session
JP is back on Monday 6th April for another Skate & Create session, Visit the event page for details and booking info.