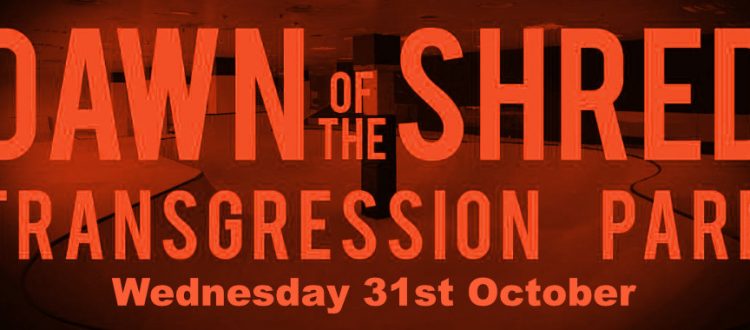 Dawn of the Shred-Halloween Skate Jam
Wednesday 31st October is Halloween and we have a treat for all you shredders!
Doors open from 5pm starting with a kids jam until 7pm, Grown ups jam runs 7pm-10pm.
Entry is £10.
There will be plenty of treats for tricks thanks to our fantastic sponsors and special prizes for those busting out their best fancy dress!!
Check out event page on Facebook for updates and other event info…