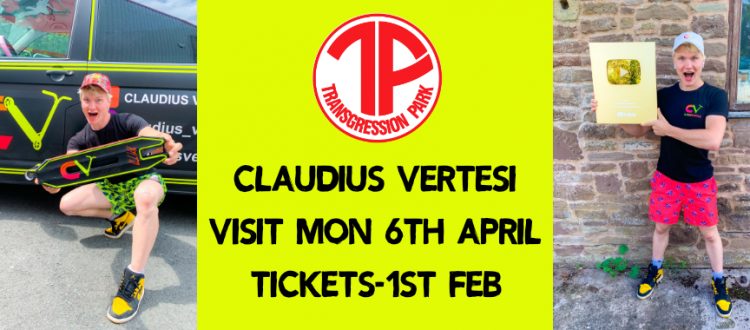 Claudius Vertesi returns on Monday 6th April 2020.
Tickets are available to purchase from Noon on Saturday 1st February. Link for tickets is below:
https://bookwhen.com/transgression/e/ev-sbvo-20200406120000
Tickets are strictly limited and only available from the above link.
Full event details are on ticket booking page.
Doors will open at Noon on the day, No early entry is available. Normal morning session for Under 13's/Beginners is running from 10am-Noon. Normal skatepark sessions will resume at 5pm.
This event is for scooters only. No entry is available without a valid ticket.