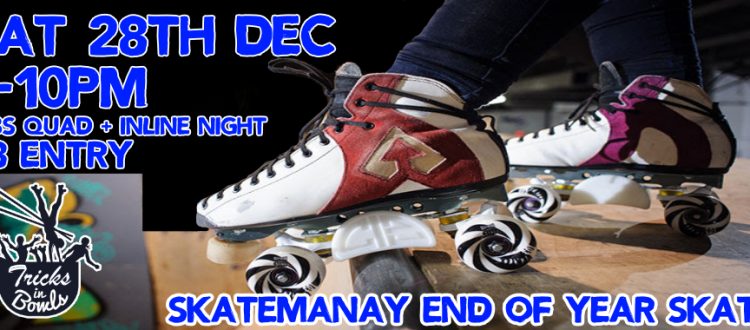 CIBS Skatemanay Sat 28th Dec
Saturday 28th December we will be closing at 8pm for regular sessions to make way for another Chicks in Bowls Scotland evening. This is our end of year skate so expect a good turnout and cake!
Session runs from 8pm-10pm and entry is £8. Entry is strictly Quad and Inline skaters only.
All the usual radness and support from the CIBS team whether its your first time or 100th time in a skatepark.
Check out event page here for updates: FB Event
See you there!