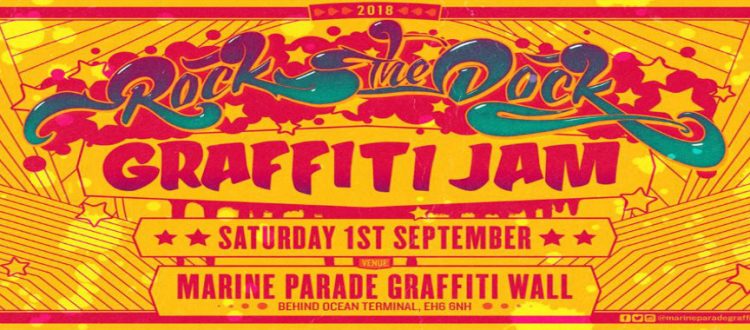 August-September at Transgression
The kids are back at school and we return to our regular timetable from Monday 20th August. Park will be open from Noon-10pm weekdays, 10am-10pm Saturdays and 10am-8pm Sundays.
We have some great things happening down here over the coming months…
Saturday 25th August- "Youth Urban Games 2018" Head to Glasgows canal side for this years YUG, Win £1000 prize money!! Full details here: Youth Urban Games 2018
Saturday 1st September- "Rock the Dock" Graffiti jam @ Marine Parade. As part of the launch of the legal graffiti wall we are hosting a community picnic and graffiti jam, Everyone is welcome and full details of how to take part are available here: Rock The Dock Event Page
Saturday 1st September- Every wanted to try out some break dancing? Give it a go at Rock the Dock.
Top Scottish bgirl Emma Ready will be teaching two workshops as part of Rock the Dock.
2pm-3pm for kids
3pm-4pm for adults
Beginners are welcome at both workshops.
These workshops are FREE.
Both will take place at Boardwalk in Ocean Terminal.
Sign up on the page or on the day.
Made possible by Port of Leith Housing Association, The State (Leith) and Boardwalk.
Full event details here: Breaking Workshops
Wednesday 5th September- "Junior Derby @ Boardwalk" We are delighted to announce the arrival of Junior Derby for 7-17 year olds at The Boardwalk! Roll on down to our page to book a place on the team. Costs are £30 per month and for any further information just drop us a line!
Advanced Booking Essential. Sessions are every Wednesday from 6-7pm.
Call 0131 629 4988 or email info@boardwalkleith.com Visit: Our Facebook Page
Saturday 29th September- Battle Royale comes to Foam Dart Thunder, in one of Edinburgh's largest shopping centres, across 2 floors in one of the UK's biggest ever Nerf events!
Games will be based on the massively popular "Fortnite" scenario Battle Royale. Planning has just started but we wanted to get this one in the calendar for you. Exact game scenarios will be confirmed nearer the time.
This event is suitable for everyone aged 8 and over but it's parent's discretion if you have any younger players – and Mums and Dads are encouraged to join in! In fact, Fortnite players of all ages are welcome – this isn't just for kids!
Early session – 20:00 til 22:00 (registration opens at 18:45 – please arrive and register for 19:30 briefing). This session is strongly recommended for the younger players for obvious reasons.
Late session – 23:00 til 01:00 ( registration opens at 22:00 –
please arrive and register for 22:30 briefing). We tend to see more teenagers/adults at these sessions but everyone is welcome.
Coming Soon-
"Roller Fit" @ Boardwalk, Awesome fitness classes in the rink.
"Scoot Club" @ Transgression Park, Weekly session full of games and trick tips.
"Graffiti Workshops" @ Transgression Park, Our friends at Mainline and Spectrum Arts will be running a whole bunch of art workshops to get you started.
"Freestyle Workshops" @ Transgression Park, 4 pegs and a whole lot of balance, Join us for some old style and new style BMX freestyle.
"Chicks in Bowls"- @ Transgression Park, A regular night for all you quad skaters looking for something a bit more extreme!